NOTE: After changing locations in 2014, the passing periods at my school are no longer 6 minutes — but rather 8. After briefly changing the title of my blog to reflect this, I decided that the title "six minutes of separation" just had a nicer "ring" — and also, the original title was a play on the phrase "six degrees of separation — so I changed it back. This post was written when I worked at a school at which they were six.
In case you're curious about the significance of the time denomination in the sub-title of this blog, there's a very simple explanation:
Six minutes is the length of the passing periods at our high school.
If you're unfamiliar with the way schools generally work: This is the amount of time that students have in between classes to get from one locale to the next.1 2
That's if you're a student.
For us teachers, six minutes is all the separation that we get to catch our breath and collect ourselves.
Rough morning class push you to the verge of breaking down in tears? 3 Take six minutes, buck up, and head back out to the battlefield!
Six minutes is also all we get to run to the restroom in between classes.4
Up until a couple of years ago, the passing periods used to be 7 minutes (and there would be a "warning" bell at the 6 minute mark), but when the current leadership team took over in 2011, one of the first changes they made was shortening the passing periods to 5 minutes.
The reaction? Think: New Coke, 1985.5
About a month or so into the campaign, the admin team kindly gave us back a minute, to make it an even 6. 6
. . .
Back in the days of "seven minutes of separation", I used to be able to make it down to the teacher's lounge, brew up a new pot of coffee, fill up my coffee mug, and make it back to my class in time for the tardy bell — all without breaking a leisurely stride. When the passing periods were shortened to 5 minutes7, this was no longer possible. 8
That's when I decided that I needed to invest in one of these: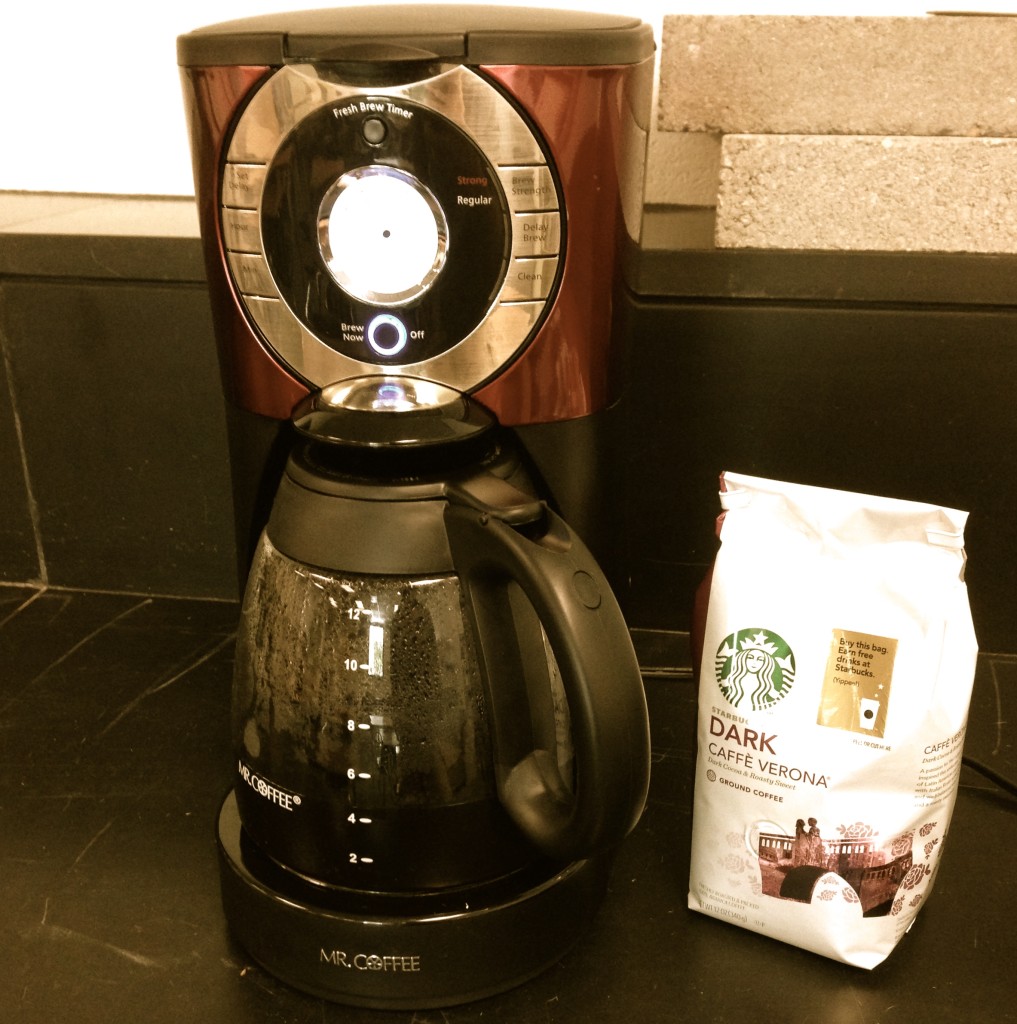 I also have a microwave9 now to complement the coffee maker10 but NOT a refrigerator.11